Oh Pinterest, why do you thrust such beautiful photos of food at me day in day out? No matter how much I search for salads and smoothies you invite me to drool over cakes and treats and I just can't help but accept.
Maybe one of these days I will actually make some of these but for now here's some cakes and sweets that I'm drooling over...
Apple pie bars with toffee sauce from
Kwestia Smaku
(translator tool needed unless you speak Polish!)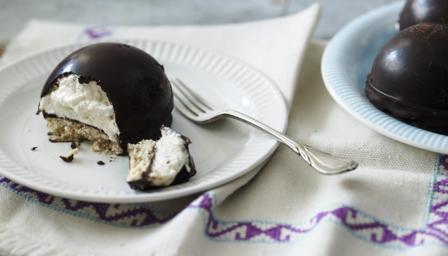 Chocolate marshmallow teacakes from
BBC food
Orange cinnamon Belgian waffles with dark chocolate fudge sauce by
And I'm done...for now.